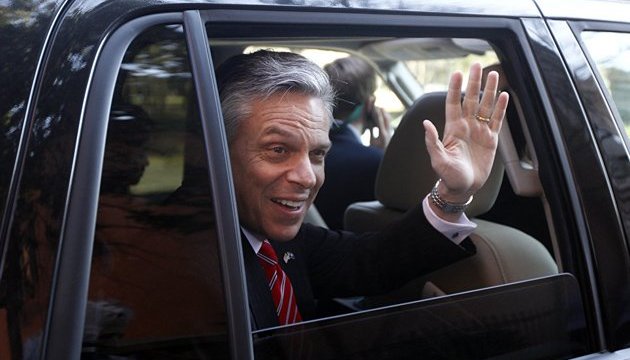 Russia should return Donbas and Crimea to Ukraine – U.S. ambassador
Newly appointed U.S. Ambassador to Russia John Huntsman has said that restoring Ukrainian sovereignty over all its territory will be a key issue in his dealings with Moscow.
He said this on October 7 in Salt Lake City, Utah, where he once served as governor, Radio Free Europe/Radio Liberty reports.
Huntsman said he insisted the first step would be for Moscow to return Ukrainian control to territory within its internationally recognized borders.
"This is an issue not only with the United States, but with Europe, Canada, and virtually every other developed country," Huntsman said.
He added that he wanted to work with Moscow to solve the crisis over North Korea's banned nuclear and ballistic-missile programs. He called Pyongyang a threat to Russia and the rest of the world, not just to the United States.
"Acting together, we think the United States and Russia could force the North Korean regime to the negotiating table to find a diplomatic solution," he said.
Huntsman's comments came a week after President Donald Trump said in an October 1 Twitter statement that negotiating with North Korea over its nuclear and missile programs was a "waste of time."