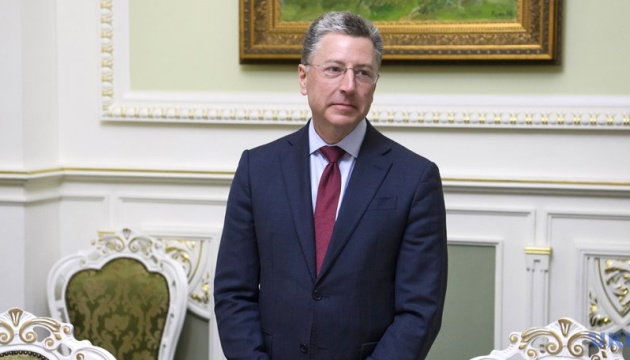 Volker considers extension of special status of ORDLO as Ukraine's step towards peace
Special Representative of the U.S. Department of State for Ukraine Kurt Volker considers the adoption of the law on extending for a year the special status of certain regions of Donbas as Ukraine's step towards peace.
"Special status extension shows #Ukraine taking tough steps for peace. Hope #Russia now acts to make peace - time to end conflict," Volker wrote on Twitter.
As Ukrinform reported, the Verkhovna Rada adopted in the first reading the bill on creating the necessary conditions for a peaceful settlement of the situation in certain areas of the Donetsk and Luhansk regions. The respective decision was supported by 229 lawmakers at a parliament meeting on Friday.
ish