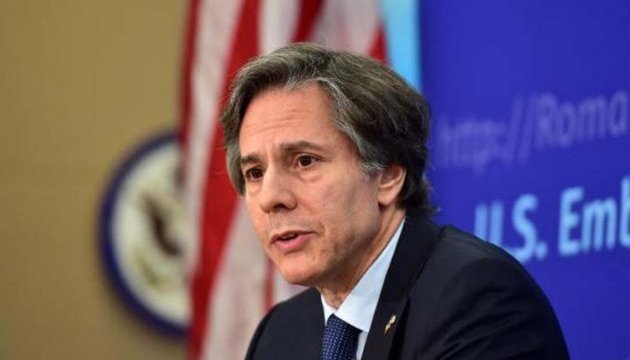 Trump urged to give Ukraine weapons – NYT
Former U.S. deputy secretary of state in the Obama administration Antony J. Blinken openly and reasonably urges President Donald Trump to decide on giving Ukraine weapons against the background of the aggression on the part of Putin's Russia.
He wrote about this in his article published by The New York Times.
"For three and a half years, Moscow has blown past every diplomatic off-ramp offered by the United States and Europe to end the crisis. Instead of implementing the Minsk Agreement — a road map it signed to restore Ukraine's sovereignty while protecting the rights of all of its citizens, including the Russian-speaking minority — the Kremlin has denied the agreement's plain meaning and dodged its obligations. The occupied east now harbors one of the largest tank forces in Europe. And tens of thousands of Russian troops are poised across a border that Moscow controls, a stark reminder to Kyiv that a much larger swath of its territory remains in jeopardy," the former U.S. deputy secretary of state said.
"Everything starts with a united front among Mr. Trump's senior advisers — Vice President Mike Pence, Secretary of State Rex Tillerson, Secretary of Defense James Mattis and National Security Advisor H. R. McMaster. They see Russia's occupation of eastern Ukraine for what it is: a gross violation of the most basic norms of international conduct that the United States helped establish after World War II," he noted.
He stresses that it is not acceptable for one country to change the borders of another by force. It is not O.K. for one sovereignty to dictate to another which countries or organizations it may associate with. It is not all right for Russia to decide Ukraine's future. Mr. Trump's team rightly believes that if the United States fails to stand against the abuse of these principles, the international order America built will be weakened.
"What might give Mr. Putin pause at turning up the temperature yet again within eastern Ukraine — or worse, taking another whole bite out of the country — is the knowledge his troops would be seriously bloodied in the doing. Chancellor Angela Merkel of Germany, once the leading opponent of lethal aid, now is open to it. Listening to Mr. Putin's lies, year after year, has that effect. Defensive weapons for Ukraine is an idea whose time has come," Blinken emphasized.