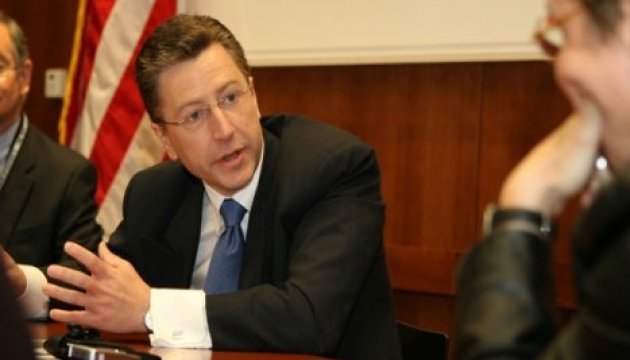 Volker, Surkov to meet in Serbia on October 7
United States Special Representative for Ukraine Negotiations Kurt Volker will meet with Vladislav Surkov, an aide to Russian President Vladimir Putin, in Serbia at the end of the week.
Analyst Alexei Chesnakov, close to Surkov, said this in an interview with Gazeta.ru.
"As far as I know... the meeting [of Volker and Surkov] is really scheduled for October 7 and should be held in Serbia. It is most likely to take place if nothing extraordinary happens," Chesnakov said.
As a reminder, Volker and Surkov met for the first time in Minsk on August 21. Later, the parties reported that the meeting was a sort of "familiarization". It was held behind the closed doors and lasted about three hours.
ol