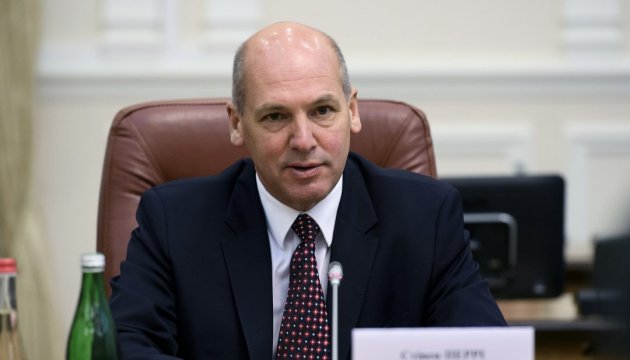 President of Australian Senate: Australia will continue to support territorial integrity of Ukraine
President of the Senate of the Parliament of Australia Stephen Parry has praised friendly interstate relations and promised that Australia will continue to support sovereignty and territorial integrity of Ukraine.
Parry said this at a briefing after the meeting with Verkhovna Rada Speaker Andriy Parubiy.
"We continue to support the sovereignty of your state and the sovereignty of your borders," the President of Australian Senate said, noting that the countries have friendly relations at the parliamentary and government levels.
"The relations between us are not just relations between the two parliaments, they are also relations between the two governments. We have friends in Ukraine, and Ukrainians also have friends in Australia," he stressed.
Parry noted that Australia would be happy to welcome parliamentarians from Ukraine.
He stressed that Australia and Ukraine faced different problems but mentioned that the two countries "can support each other in overcoming the obstacles in order to work for the benefit of our peoples."
ol