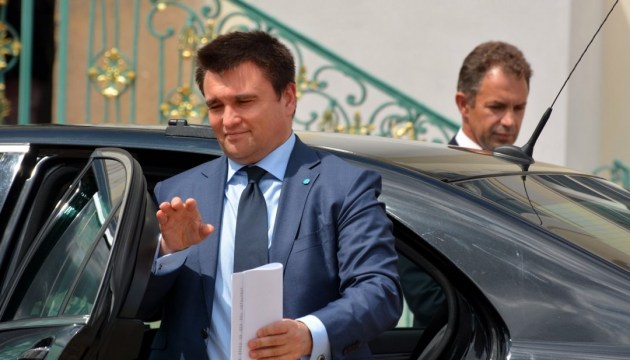 Klimkin pays working visit to Latvia on September 29-30
Ukrainian Foreign Minister Pavlo Klimkin will be on a working visit to the Republic of Latvia on September 29-30.
"Within the framework of the Riga Conference, Pavlo Klimkin will take part in a number of panel discussions, in particular with Valdis Dombrovskis, the Vice President of the European Commission for Euro and Social Dialogue, in the interactive discussion "Ukraine: Eastern Stronghold of Europe" and Linas Linkevičius, the Foreign Minister of the Republic of Lithuania, in the session "Ukraine: Future Alternatives"," the press service of the Foreign Ministry reports.
Bilateral component of Ukrainian-Latvian cooperation will be discussed during a meeting of Klimkin with his Latvian counterpart and during a meeting with the president of Latvia.
During the visit, the Ukrainian foreign minister together with Minister of Education and Science of the Republic of Latvia Karlis Sadurskis will sign an agreement between the Government of Ukraine and the Government of the Republic of Latvia on cooperation in the field of education, science, youth and sports.
ish