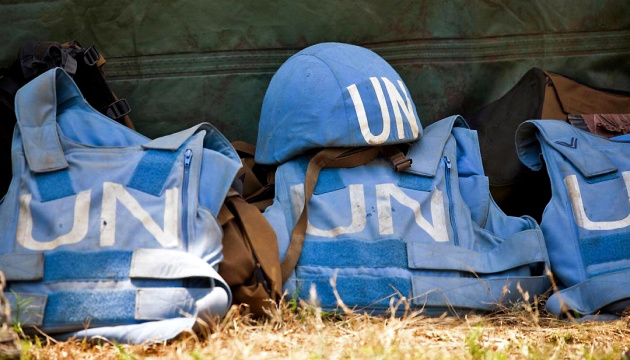 UN peacekeepers should have access to Ukraine-Russia border – ex-ambassador Tefft
UN peacekeepers should have access to the entire problem area in Donbas, including Ukraine-Russia border.
Former US ambassador to the Russian Federation John Tefft said this in an interview with the Kommersant newspaper.
"We are convinced that the mandate of such a mission should be based on respect for the sovereignty of Ukraine and contribute to the goal of restoring its territorial integrity. UN peacekeeping forces should be given a broad mandate that would enable them to work on the entire territory affected by the conflict, including the possibility of international control over the Ukrainian side of Ukraine-Russia border," he said.
Tefft assured that the US would discuss this issue with the authorities of Ukraine and other countries, including Russia.
"Kurt Volker will meet with Vladislav Surkov in early October. We consider it important to try to reach understanding on the issue of the mandate of a possible peacekeeping mission. However, those criteria, which I mentioned, are very important and they will be crucial in making a decision, as we proceed from the premise that any such operation should first of all promote the implementation of Minsk agreements," he stressed.
ol