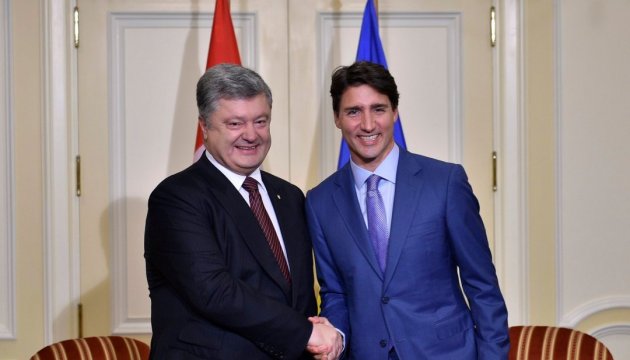 President Poroshenko: Canadian PM Trudeau is open to peacekeeping operation in Ukraine
Prime Minister of Canada Justin Trudeau is open to Ukraine's offer to deploy UN peacekeepers in Donbas.
President of Ukraine Petro Poroshenko said this in an interview with CBC News.
"I have a feeling that he [Trudeau] is absolutely open to the peacekeeping operation in Ukraine," Poroshenko said.
According to the President of Ukraine, the discussion of a possible peacekeeping operation became the main point during the talks between him and Justin Trudeau.
"Definitely, the most important thing is a possible peacekeeping operation to bring peace back to my country and to stop the Russian aggression... I am fully satisfied with our discussion with Prime Minister Trudeau," the Ukrainian President said.
Poroshenko also noted that Canada had "unique peacekeeping experience."
ol