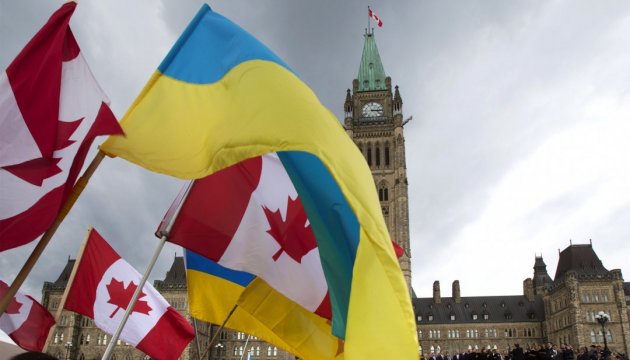 Ukraine enlists Canada's support in G7 - Yeliseyev
A visit by Ukrainian President Petro Poroshenko to Toronto has confirmed Canada's strategic support for Ukraine.
This was stated by Deputy Head of Ukraine's Presidential Administration Kostiantyn Yeliseyev, an Ukrinform correspondent reports.
"The first thing we got from this visit is strategic support from one of the most influential countries in the world. Canada will chair the Group of Seven next year, and it was very important for us, before the presidency, to agree on certain positions in order to ensure that the Ukrainian issue is put on the G7 agenda," Yeliseyev said.
According to him, support for the Ukrainian initiatives regarding the deployment of a UN peacekeeping force to Donbas was also very important to Ukraine.
"Now, after the [Ukrainian] president's visit to the United States and Canada, we can state that if the question of deploying a peacekeeping force was only Ukraine's initiative, then today it is an initiative of the entire civilized democratic world," Yeliseyev said.
He added that Ukraine had received from Canada "the assurances of support for this idea." "And we are very pleased that our position has in fact become the position of the world," he said.
op