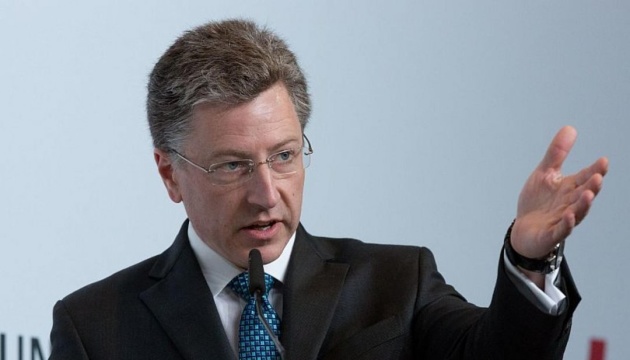 Kurt Volker: Germany, France should remain leading participants in Minsk process
Accession of the United States to the Normandy format is inexpedient. Germany and France should remain the key participants in the Minsk negotiation process.
United States Special Representative for Ukraine Negotiations Kurt Volker said this in an interview with DT.UA news site.
"It is important that Germany and France remain the leading participants in this process. This is convenient. Berlin and Paris use their capabilities within the framework of the Minsk process to discuss specific details: where the ceasefire line should lie; how, where and when heavy weapons should be withdrawn; how to counteract escalation in specific hot spots, etc. These are certainly important things. However, in my opinion, direct participation of the US would not add anything when dealing with these issues," the diplomat said.
In his view, the United States can play an important role in focusing the vision of Russian President Vladimir Putin on the strategic dimension of the problem he faced in Ukraine.
"The US can tell Putin: if you want, we can help; if you do not want to, we can guarantee you will find yourself even in a worse situation," Volker added.
Earlier it was reported that the US Department of State explored the options for joining the Normandy format and negotiations on the implementation of the Minsk agreements with a view to settle the situation in Ukraine.
ol