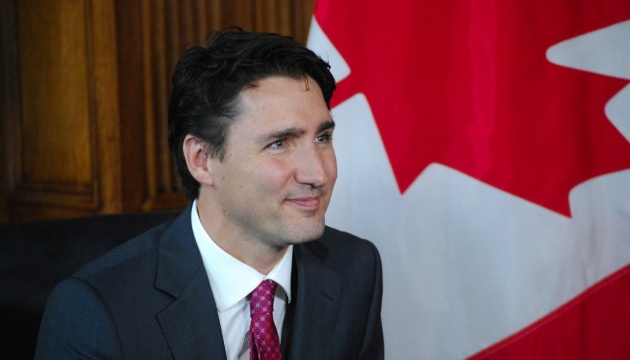 Justin Trudeau: Canada will always remain a friend of Ukraine
Canada will always remain a friend of Ukraine and will always help Ukraine defend itself.
Prime Minister of Canada Justin Trudeau said this after the talks with President of Ukraine Petro Poroshenko, an Ukrinform correspondent reports.
"Canada will always remain a friend of Ukraine. I have assured President Poroshenko that Canada will continue to defend Ukraine's sovereignty in the face of Russia's illegal annexation of Crimea and Moscow's support for the rebels in eastern Ukraine," Trudeau said.
According to him, the main topics of talks between him and Petro Poroshenko were the issues of security and trade.
"Canada and Ukraine share the opinion that the free exchange of goods and services should become the norm in an increasingly connected global economy," the Canadian Prime Minister said.
He added that this motivation triggered the conclusion of the Canada-Ukraine Free Trade Agreement, which came into effect on August 1 this year.
"Such a progressive trade agreement can really change people's lives. Now it is easier for entrepreneurs to reach new consumers, and it is cheaper for their families to buy from Ukraine. This deal creates a framework that facilitates economic growth for all, not just for the richest 1%," the Head of the Canadian government said.
As the press service of Justin Trudeau reports, Canada intends to examine the possibility of extending CUFTA's coverage to additional areas, such as services and investment under the agreement's two-year review clause.
ol