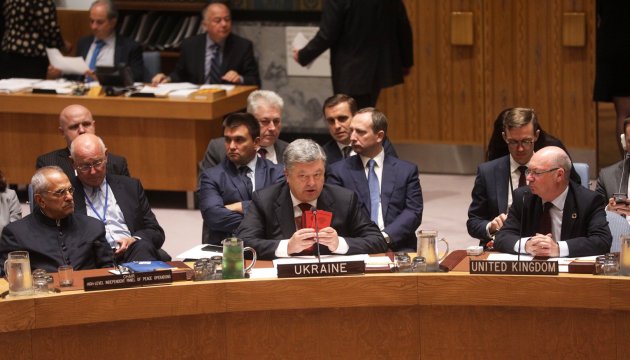 Poroshenko shows passports of Russian soldiers who fought in Donbas
Ukrainian President Petro Poroshenko has shown members of the UN Security Council the passports of Russian military personnel that were seized from them during hostilities in eastern Ukraine, an Ukrinform correspondent reports.
"There is more evidence. These are IDs of Russian officers and soldiers, and some of them are in Ukrainian prisons for the illegal occupation of Ukrainian land," he said at a meeting of the UN Security Council on Wednesday, while demonstrating Russian passports.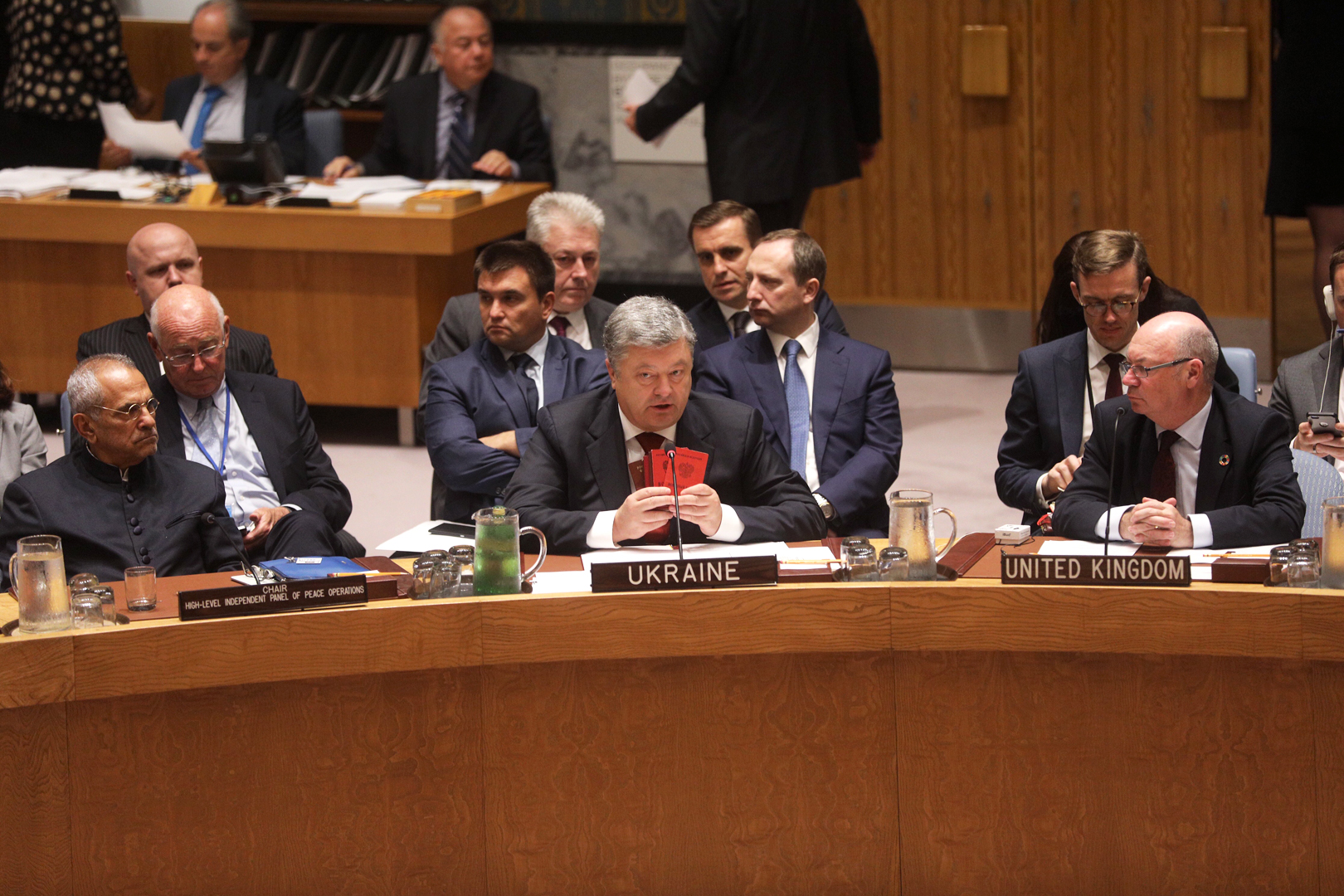 Poroshenko said that Russia's mantra that "we are not there" had nothing to do with the reality.
"There are undeniable facts that Russia creates, leads, controls and sponsors terrorists operating in Donbas," he said.
op