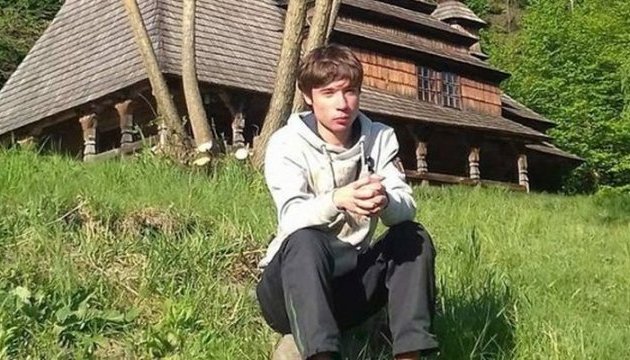 Ukrainian consuls meet with Pavlo Hryb who was abducted in Belarus and taken to Russia
Ukrainian consuls have met with 19-year-old Ukrainian Pavlo Hryb, who was kidnapped in Belarus and taken to Russia.
Spokesperson for the Foreign Ministry of Ukraine Mariana Betsa informed this on Twitter.
"Our consuls visited Pavlo Hryb today. Permission for medical inspection by the Ukrainian doctors has not been given. We urge to provide access of doctors," she wrote.
In turn, Andrei Sabinin, the lawyer of Pavlo Hryb, wrote on his Facebook page that the consular staff talked with his client for about an hour in the presence of a staff member of the pre-trial detention center.
"A number of issues was blocked. Medications were not given, there was no doctor," he wrote.
According to him, during the meeting, the consular staff was also banned from speaking with Pavlo Hryb in Ukrainian.
As reported, on August 27, a Ukrainian citizen and a former border guard officer, Ihor Hryb, appealed to the Ukrainian Embassy in Minsk with a statement that his son, Pavlo, born in 1998, disappeared in Belarus.
On August 24, the young man left Chernihiv for Gomel and disappeared there. Ihor Hryb initially searched for his son in Belarus independently. Police representatives in Gomel reported that his son had been placed on the wanted list by the FSB of the Krasnodar Territory of Russia under an article "terrorist act."
ish