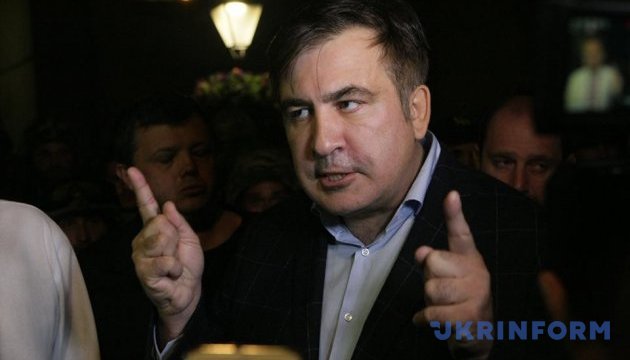 Saakashvili says not planning to join any political forces
Former Odesa Regional Governor Mikheil Saakashvili has stated that he is not planning to unite with any political forces, even with former Prime Minister Yulia Tymoshenko.
He said this at a briefing at the Leopolis Hotel in Lviv on Tuesday, an Ukrinform correspondent reports.
"I will not unite with Tymoshenko or with other political forces. [I will unite] only with the people," Saakashvili said.
In addition, he again confirmed his intention to make an all-Ukrainian tour of the cities and villages of the country - up to Kyiv.
"Today or tomorrow I will go on an all-Ukrainian political tour. I intend to visit such major industrial centers as Kharkiv, Dnipro, Odesa, as well as villages. I will gather the demands of the people to the oligarchs, and with these demands I will come to Kyiv," Saakashvili said.
On September 12, Saakashvili was familiarized with a protocol on rights and administrative violations.
On September 10, Saakashvili arrived in Ukraine, practically carrying out, along with several people's deputies, a breakthrough of the state border at the Shehyni checkpoint.
The National Police opened criminal proceedings on Saakashvili and MPs breaking through the state border under two articles - illegal transfer across the state border of Ukraine and resistance to law enforcement officers.
op