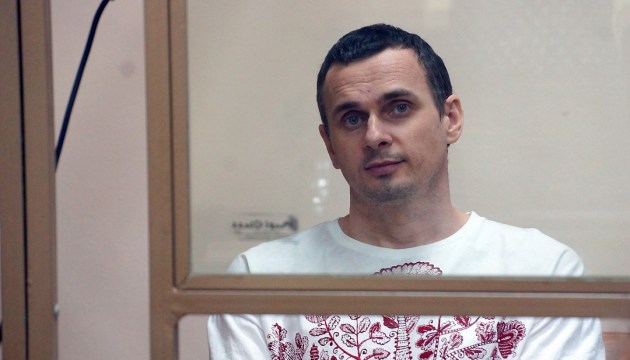 Oleg Sentsov convoyed from Irkutsk to unknown location
Ukrainian filmmaker Oleg Sentsov, now illegally imprisoned in Russia, has been convoyed from the pre-trial detention facility in Irkutsk, where he was recently transferred from the Yakutsk penal colony.
This was stated by his lawyer, Dmitry Dinze, Mediazona portal reports.
"Convicted Ukrainian filmmaker Oleg Sentsov has been convoyed from the Irkutsk pre-trial detention facility No.1," the statement reads.
As the lawyer noted, the Federal Penitentiary Service of the Russian Federation does not provide information about the current whereabouts of Oleg Sentsov in Russia and the reason for new transfer.
On September 9, the human rights activists discovered that Sentsov was in the pre-trial detention facility in Irkutsk, although earlier he had been serving sentence in a penal colony in Yakutsk.
On August 25, 2015, the Russian court in Rostov-on-Don sentenced Ukrainian filmmaker from Crimea Oleg Sentsov to 20 years in a maximum security penal colony on charges of plotting terrorist acts in Crimea. Another convict in the case, Oleksandr Kolchenko, was sentenced to 10 years in prison.
ol