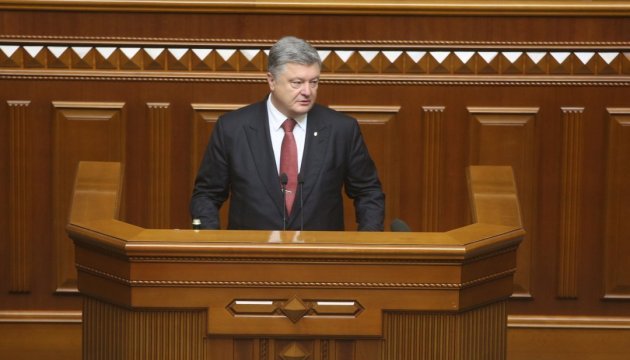 President: IT sector has to be actively developed
IT sector is one of the key sectors for the economy of Ukraine, and it needs to be actively developed.
President of Ukraine Petro Poroshenko said this today during his annual address on the internal and external situation of Ukraine to the Verkhovna Rada of Ukraine, an Ukrinform correspondent reports.
Poroshenko has recalled that there are more than 100 thousand IT specialists in Ukraine. At the same time, 13 Ukrainian IT companies entered the Top 100 Global Outsourcing Companies, and the export of IT services in 2016 amounted to more than 3% of GDP.
"I would like to draw attention of the MPs to acceleration of the adoption of laws on electronic communications concerning the prospects for production of 4G and 5G communications; on provision of electronic services, on improvement of the protection of intellectual property rights and on cloud technologies," the President added.
ish