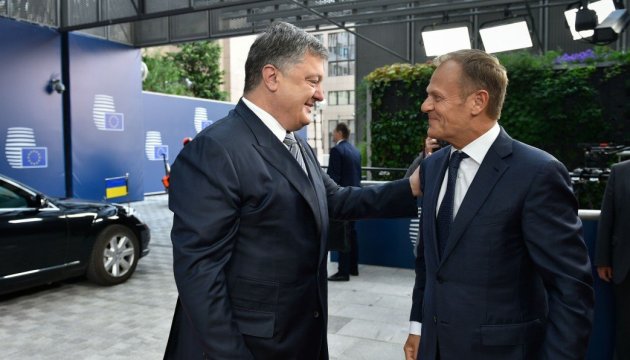 President welcomes EU decision to extend anti-Russian sanctions
Ukrainian President Petro Poroshenko has welcomed the decision by EU ambassadors to extend sanctions against Russia.
"I welcome the decision by the EU ambassadors to extend for six months a package of sanctions against Russia due to its occupation of Crimea. The burden of Crimea should become unbearably heavy until the full restoration of Ukraine's sovereignty over the peninsula," Poroshenko wrote on Facebook on Wednesday.
On Wednesday, September 6, the Committee of the Permanent Representatives of the Governments of the Member States to the European Union decided to extend restrictive measures against Russian, Crimean officials, members of terrorist organizations in certain districts of Donetsk and Luhansk regions, including the entourage of Russian President Vladimir Putin.
The restrictive measures that will apply to certain companies and institutions were extended for a further six months.
op