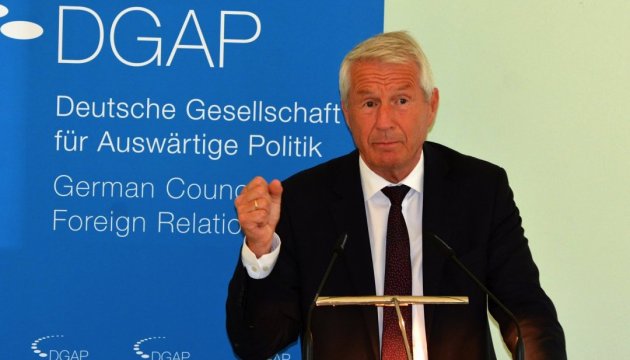 Russia can be excluded from Council of Europe - media
Russia can be excluded from the Council of Europe in the near future, but after that more than 140 million people will remain without an important tool of fight against the violation of their rights, Politico has reported, citing the leaders of the organization.
"There is a potential danger that Russia will have to leave. If Russia is forced to leave, then 140 million people will be deprived of going to the highest court in Europe, which is very important for Russian citizens," Secretary General of the Council of Europe Thorbjorn Jagland said.
According to the statement, in 2014, Russia's voting rights in the Council of Europe were revoked after the illegal annexation of Crimea. If things don't change, the election of a raft of new judges and top officials during the next two years would take place without Russian votes.
The report says that Moscow could crash out of the group if Russia keeps being excluded from the election of key personnel - destroying a judicial bridge that has linked Europe to Russia since Moscow joined the Council of Europe in 1996.
According to Politico, Russia has made no moves to reverse its annexation of Crimea, and continues in a "totally unacceptable" manner to block the Council of Europe's human rights commissioner from visiting the region, Jagland said.
"We have to think of the following: Will Europe be better off, safer, with Russia on its own, without being part of the judicial system of Europe? For me this is a very urgent question," Jagland said.
op