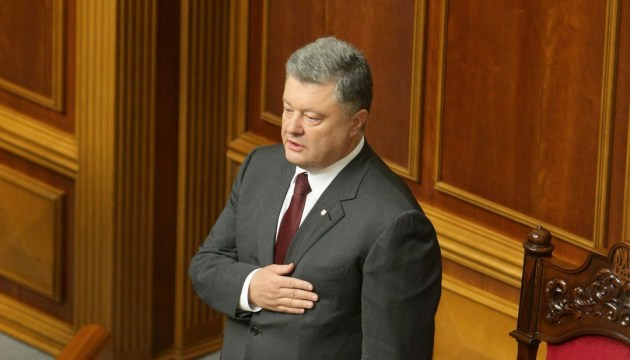 President to address parliament on September 7 - MP
Ukrainian President Petro Poroshenko is to make an annual address to the Verkhovna Rada on Thursday, September 7, Bloc of Petro Poroshenko MP Oleksiy Honcharenko has said.
"On Thursday, we expect an address from the president to the parliament," he said after a meeting of the bloc's faction on Monday.
Earlier, Verkhovna Rada Chairman Andriy Parubiy did not rule out that Poroshenko would make an annual address on September 5. At the same time, on Monday, September 4, he noted that the date of the president's address was still unknown.
Later, the president's representative in the Verkhovna Rada, Iryna Lutsenko, said that Poroshenko might address the Verkhovna Rada on the internal and external situation in Ukraine in the second half of September.
op