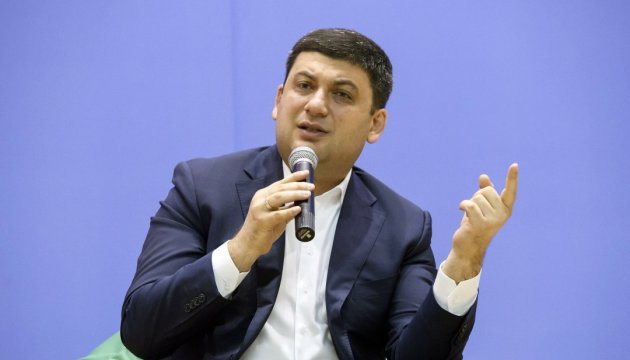 PM Groysman stresses the importance of new VR session
The new session of the Verkhovna Rada, which starts tomorrow, September 5, can become a serious step towards country's systemic changes and fundamental reforms.
Prime Minister Volodymyr Groysman stated this in his TV address, the government's press service reports.
"Today we can see the archived results. First, these are economic stabilization and economic development. We are introducing decentralization, launching large-scale road construction, reviving the industry. But that's not enough to really succeed. Therefore, it is precisely at this parliamentary session, we can take new steps to build to a successful country," Groysman emphasized.
The prime minister stressed he intends to prove that the chosen way is right.
"I understand that there will be those forces that will make efforts to stop us, and even worse to distract us on our way. No one will have a chance to destabilize the situation in the country. We have to demonstrate consolidated efforts, jointly with the President and the Parliament, to adopt important decisions that will ultimately change the country," he stressed.
The prime minister recalled that a package of important reforms, which requires 226 votes of MPs, is on the agenda. Among them - pension, healthcare and educational reforms.
"226 votes of MPs will give an opportunity to increase pensions to nine million pensioners. We've been waited for this for decades. We must implement the efficient educational reform. We need to reform the healthcare system and to approve important bills that will have an impact on business development," Groysman said.
iy