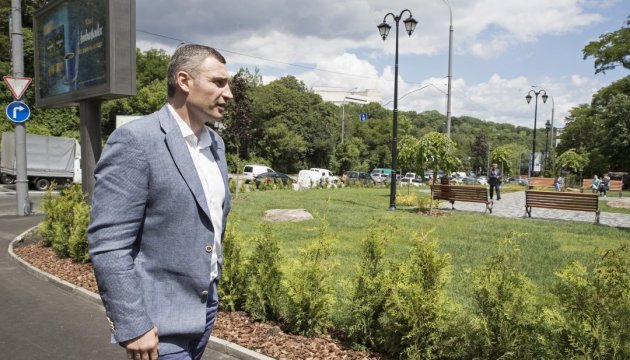 Klitschko expects parliament to approve law on car parking this autumn
Kyiv Mayor Vitali Klitschko has said that a law on car parking will reduce traffic congestion in the city, the mayor's press service reports.
He stressed he expects that this autumn the Verkhovna Rada will pass the law allowing local authorities to solve the issue of car parking in the city.
"This law will allow us to free additional road stripes that are usually occupied with cars parked in violation of rules," he stressed.
Commenting on the problem of traffic jams in Kyiv, the mayor stressed that one of the reasons is chaotic car parking on the roadsides, including prohibited places, which narrows the roadway of the streets.
iy