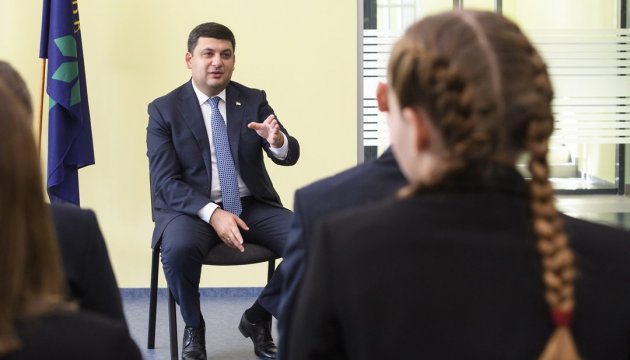 PM Groysman denies 'rumors' about staff replacement in Cabinet
Prime Minister Volodymyr Groysman has denied media reports on some staff replacements in the Cabinet of Ministers.
He told this to journalists during his visit to the educational establishment Erudyt in Kyiv on September 1, an Ukrinform correspondent reports.
When asked whether there are talks on resignation of some ministers, the prime minister said: "All ministers are working and should work."
At the same time, he stressed that the ministers should focus on reforms: an increase in pensions, economy development, and the approval of about 50 laws.
"We need to focus on this today, but not on commenting on rumors, assumptions or anything else," Groysman stressed.
iy