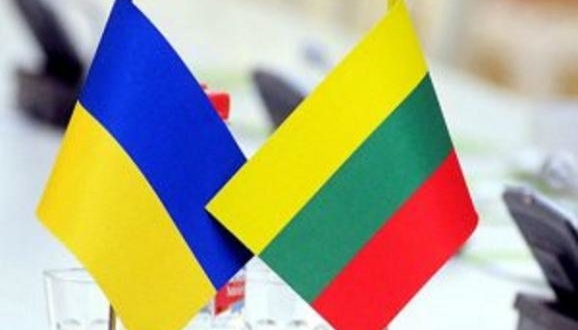 Poroshenko, Lithuanian parliament speaker discuss 'Marshall Plan for Ukraine'
Ukrainian President Petro Poroshenko and Lithuanian Parliament Speaker Viktoras Pranckietis have discussed the implementation of the so-called "Marshall Plan for Ukraine," which was initiated by the Lithuanian parliament, the presidential press service has reported.
"During the meeting, the sides discussed in detail the practical implementation of the Lithuanian parliament's initiative 'New European Plan for Ukraine for 2017-2020' (the so-called "Marshall Plan for Ukraine"), which envisages the provision of strong financial and investment support and assistance in conducting reforms. The parties agreed on further coordination of work with a view to its approval and support from the EU," reads the report.
Poroshenko expressed gratitude for Lithuania's consistent position in supporting the sovereignty and territorial integrity of Ukraine, as well as condemning Russian aggression and illegal occupation of Crimea.
The sides expressed concern about Russia's continued aggressive policy in the context of the militarization of the temporarily occupied Crimea and the conduct of military exercises by Russia along joint borders.
They also noted the importance of further coordinated international efforts to counter Russia's aggressive actions, in particular by continuing to apply and strengthen respective sanctions.
The head of state thanked the parliament speaker for Lithuania's active support in the introduction by the EU of a visa-free travel regime for Ukrainian citizens and the final entry into force on September 1, 2017 of the Association Agreement between Ukraine and the EU.
op