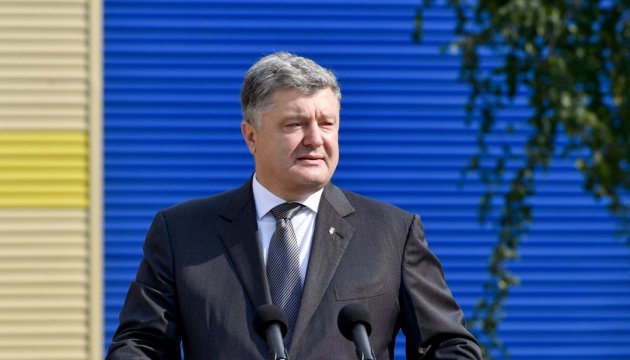 President Poroshenko: Ukraine carried out 144 reforms over last three years
President Petro Poroshenko says that Ukraine has implemented 144 reforms in the last three years.
"[The introduction of a visa-free regime with the EU] is not just recognition of the reforms which we've been implementing over these last three years - 144 reforms. It is the final farewell to the Soviet Russian empire," Poroshenko said during his working trip to Lviv region.
He stressed that the reforms were carried out in conditions of war and Russian aggression.
"It is known that to carry out reforms during the war is very difficult. We showed - we do not have, we did not have and we will not have other choice. And that's why I'm proud of what we've done over these three years, which is more than in the previous 20 years," Poroshenko stressed.
iy