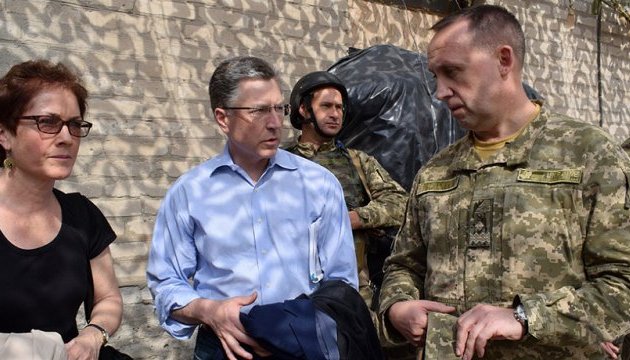 Kremlin wants to 'freeze' conflict in Donbas - Volker
U.S.-Russian relations will be "crippled" unless a solution is found to the crisis in Ukraine, U.S. Special Representative for Ukraine Kurt Volker has said.
"The relationship between Russia and the US is important, and it's going to be crippled by this problem in Ukraine," he said in an interview with the Financial Times.
Volker also said that Russia must comply with the Minsk agreements.
He also noted that Russia seems to be trying to "freeze" the conflict in Donbas. According to him, there is a cost to Russia internationally being in the Donbas, the sanctions as well as politically. "And frankly that situation is going to get worse over time, not better," Volker said.
"A situation where Russia is going to be frozen out of diplomatic relationships, of economic relationships, because of this, is certainly not something that Russia would want," he said.
He added that the conflict in the Donbas "is going to continue to get worse unless we do something."
Volker also confirmed that the U.S. administration was "seriously considering" whether to change its position and deliver lethal weapons to Ukraine.
op