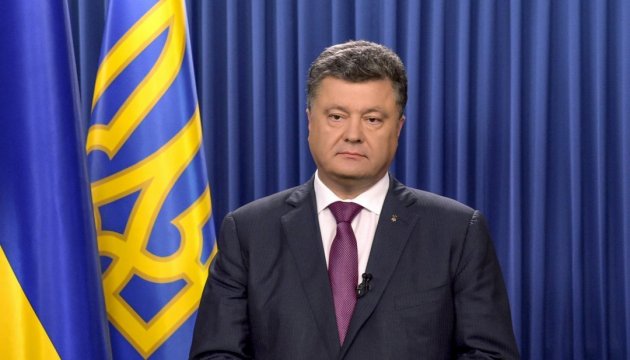 President Poroshenko: Most difficult times behind us, Ukraine withstood the test
President of Ukraine Petro Poroshenko has reassured that Ukraine's most difficult times are behind.
"Changes are taking place, despite the fact that life isn't easy nowadays. But I can firmly say that the most difficult times are behind us, Ukraine has withstood the test, the Ukrainian people have demonstrated with honor their ability to unite, resist the aggressor and ensure effective development under conditions of war," President Poroshenko said at an opening ceremony of a new building of children's hospital in Kirovohrad region, an Ukrinform correspondent reports.
At the same time, he noted that "the point of no return is still ahead," and Russia's aggressive actions, as well as populism of some Ukrainian politicians could procrastinate the development of Ukraine. At the same time, he promised to do everything possible so that to "prevent such a scenario."
iy