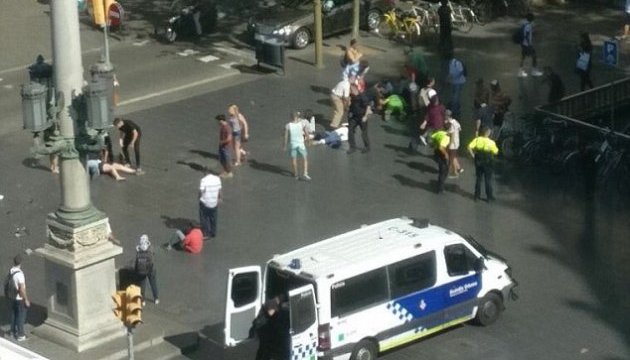 Foreign Ministry: No Ukrainians among victims of terrorist attack in Barcelona
There were no Ukrainians among those killed or injured due to the terrorist attack in Barcelona.
The Department of Consular Service of the Foreign Ministry of Ukraine informed this on Twitter.
"The Government of Catalonia #Barcelona unveiled preliminary information on those killed or injured. There were no Ukrainians among them," the report reads.
The department informed that it is possible to contact the consul of Ukraine in Barcelona by phone number 34629382936.
As reported, at least 13 people were killed and 100 injured on Thursday when a driver deliberately slammed a van into crowds on Barcelona's most popular street in what police confirmed was a terror attack.
The Spanish authorities said that the victims were from 18 countries: France, Germany, Spain, the Netherlands, Argentina, Venezuela, Belgium, Australia, Hungary, Peru, Romania, Ireland, Greece, Cuba, Macedonia, China, Italy, and Algeria.
ish