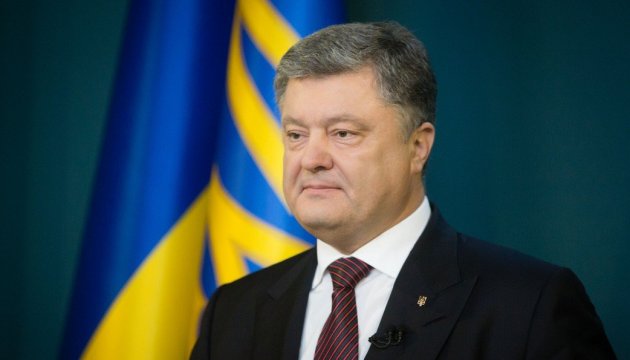 Poroshenko orders probe into North Korea rocket scandal
Ukrainian President Petro Poroshenko has ordered an investigation into a New York Times report regarding the alleged shipment of Ukrainian rocket components to North Korea.
"No matter how absurd accusations of Ukraine are, we, as responsible partners, should carefully check the information published by The New York Times regarding the alleged supply of rocket engines or related technology to North Korea," the head of state wrote on his Facebook page on Wednesday.
Poroshenko said that he had ordered "a thorough and comprehensive investigation into the situation" and that the report was expected within three days. He said that the probe would be led by the secretary of the National Security and Defense Council of Ukraine, with the involvement of the interagency commission for military-technical cooperation and export control, as well as the state-run Yuzhmash missile factory and the Yuznoye design bureau.
Poroshenko said he was confident that the investigation would allow Ukraine to confirm reliably the true source and purpose of this groundless fake.
"Ukraine values its business reputation as a reliable partner in the field of protection and non-proliferation of rocket-space technologies," he said.
Earlier, The New York Times, citing Michael Elleman, a missile expert at the International Institute for Strategic Studies, and referring to classified assessments by American intelligence agencies, wrote that North Korea's success in testing an intercontinental ballistic missile that appears able to reach the United States was made possible by black-market purchases of powerful rocket engines probably from a Ukrainian factory with historical ties to Russia's missile program.
In this regard, Secretary of the National Security and Defense Council of Ukraine Oleksandr Turchynov said that this information did not have any grounds, was provocative and, most likely, "provoked by the Russian special services to cover up their own crimes."
Elleman said later that journalists had made incorrect conclusions from his words. He said that he had not blamed Ukraine for such actions and that he himself was not a supporter of Russia, although his wife was born there. After that, he deleted his accounts on social networks.
op