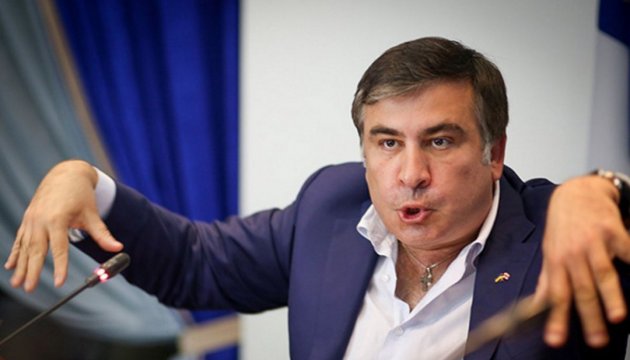 Saakashvili: I am returning to Ukraine
Former Odesa Regional Governor Mikheil Saakashvili has said that he will return to Ukraine from Poland on September 10.
"I am returning to Ukraine. I will arrive on September 10. I will travel from Poland through the Krakovets checkpoint," Saakashvili said during a live broadcast on Facebook on Wednesday.
The former Georgian president received Ukrainian citizenship under a decree of the Ukrainian president in late May 2015. He served as Odesa regional governor from May 30, 2015 to November 9, 2016, and then he announced his resignation.
On July 26, Ukrainian President Petro Poroshenko stripped Saakashvili of Ukrainian citizenship. According to the Presidential Administration, such a decision was made, because Saakashvili provided inaccurate information when applying for Ukrainian citizenship.
The ex-governor's defense team stated that they would file a lawsuit against the decision to deprive their client of Ukrainian citizenship.
Later, Saakashvili said that it was not his signature in a copy of the application for Ukrainian citizenship, on the basis of which Poroshenko deprived him of citizenship.
The Georgian government said it would demand the extradition of Saakashvili from any country where he stays. Four criminal cases were opened against Saakashvili in his homeland.
On August 4, Saakashvili said that the United States and Poland had not recognized the cancellation of his Ukrainian passport.
op