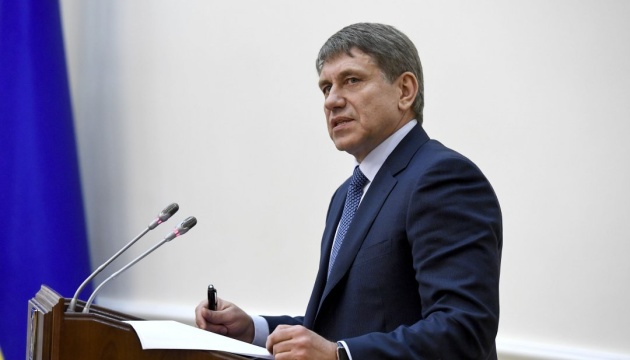 Energy Minister Nasalik to meet today with European Business Association
The European Business Association will meet today with Energy and Coal Industry Minister Ihor Nasalik.
"During the meeting, the parties will discuss the following issues: the prospects for the creation and functioning of a coordinating council for the implementation of the electricity market, plans and developments for the liberalization of the gas market, as well as increase in gas production, privatization in the energy sector, the state of development and adoption of the rules for access of natural gas market entities to gas pipelines, which form a part of the infrastructure of oil and gas fields," the EBA's statement said.
In addition, the minister will discuss with the industrialists the coal import from the United States and the prospects for the purchase of coal.
ish