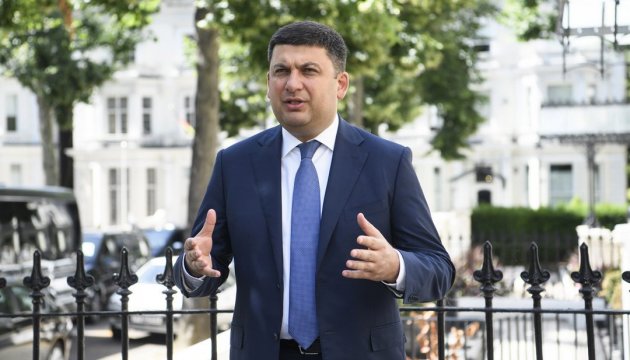 PM Groysman: Ukraine appreciates support of international partners in carrying out decentralization reforms
The Ukrainian government during the implementation of reforms on decentralization and public administration appreciates the support of international partners, in particular Germany.
Prime Minister of Ukraine Volodymyr Groysman stated this at a meeting with Georg Milbradt, German government's special envoy for reforms, in particular in the field of governance and decentralization, the Ukrainian government's press service reports.
"The program of decentralization in the country is a component of the Ukrainian president's programs. This means that both the parliament, the president, and the government are working towards the delegation of authorities, the formation of a new system of government administration, where local government forms the basis," Groysman said.
Speaking about the renewal of civil service, Groysman recalled that 1,000 new specialists will be hired to government bodies through open competitions this autumn, and they will promote carrying out reforms in the country.
In this context, the prime minister stressed that the support of partners, especially Germany, is appropriate and valuable.
"We deeply appreciate the level of our cooperation with the German government. We are grateful to the government and directly to Chancellor Angela Merkel for the full support of Ukraine. The fact that in line with the [German] government's decision, the special envoy on reform issues has been sent [to Ukraine] is of great importance for us," the prime minister stress.
iy