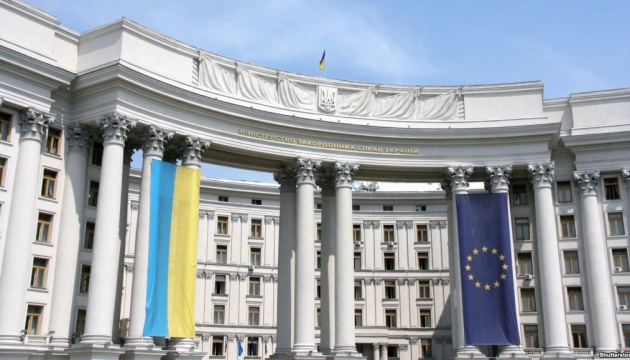 Foreign Ministry of Ukraine calls on North Korea to implement UN Security Council resolution
The Foreign Ministry of Ukraine expresses its concern with regard to the aggressive statements and plans of the Democratic People's Republic of Korea to launch ballistic missiles on targets in the area of the island of Guam.
This was reported by the press service of the Foreign Ministry.
"According to the Ukrainian side, Pyongyang's actions increase the risk of military conflict in the region of East Asia and threaten international peace and security," the report reads.
In this regard, the Foreign Ministry called upon the official Pyongyang for strict implementation of the previously adopted UN Security Council resolutions including 2371 (2017).
As reported, in mid-August, North Korea says it is planning for the simultaneous launch of four non-nuclear Hwasong-12 rockets that would fly over the islands of Japan and into the ocean, landing just 18 to 25 miles from the U.S. airbase on the island territory of Guam.
ish