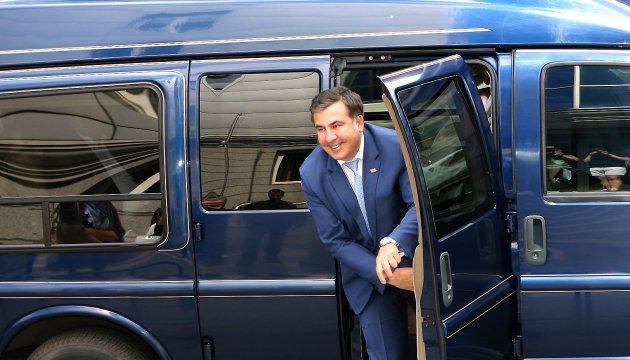 Saakashvili may enter Ukraine only with a visa - prosecutor
Former Head of Odesa Regional State Administration Mikheil Saakashvili, who was stripped of Ukraine's citizenship, may enter Ukraine only after he gets a visa, Ukrainian Deputy Prosecutor General Yevhen Yenin has said.
"The entry of Saakashvili (now a stateless person if reports of the possession of passports of third countries are not confirmed) into Ukraine is possible only after a visa is issued," he wrote on Facebook.
At the same time, he warned that persons who would facilitate the illegal crossing of the border by Saakashvili would be subject to criminal liability.
"Any shows organized by activists or illegal border crossing will give one hundred percent legal grounds for bringing him to administrative liability, and those who contribute to such illegal crossing of the border will be brought to criminal liability (and they shouldn't say then that nobody warned them)," Yenin said.
op