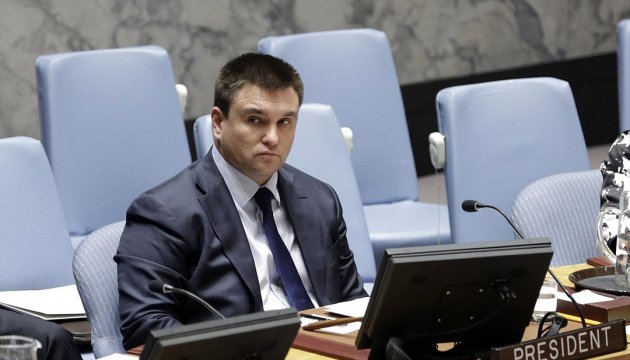 Minister Klimkin: Lindner's statements on Crimea encourage aggressor to commit further crimes
Ukrainian Foreign Minister Pavlo Klimkin has criticized leader of German's Free Democratic Party Christian Lindner for his statements on Crimea.
The opinion of Ukrainian diplomat was published in the German tabloid Bild, which earlier released the interview with Christian Lindner.
"We are very concerned about the fact that some politicians, like leader of German's Free Democratic Party Christian Lindner, are trying to ignore the obvious violations of the international law or even justify them," Klimkin said.
The Ukrainian minister noted that such statements encourage the aggressor to commit further crimes and turn such politicians into "accomplices in Putin's crimes".
Klimkin insists on using all political and diplomatic means to fight for the liberation of Crimea. Pavlo Klimkin considers the calls for easing sanctions to be counterproductive and does not agree with Lindner's proposal to weaken sanctions if Russia demonstrates positive intermediate steps. According to the Ukrainian Foreign Minister, the sanctions, on the contrary, should be toughened now as "they are the only peaceful means to keep a tight rein on Russia and restore peace in Crimea and Donbas."
As reported, leader of German liberals Christian Lindner already expressed his opinion in a number of interviews and commentaries about the need for rapprochement with Moscow and suggested postponing the Crimean issue for the sake of solving other problems.
ol