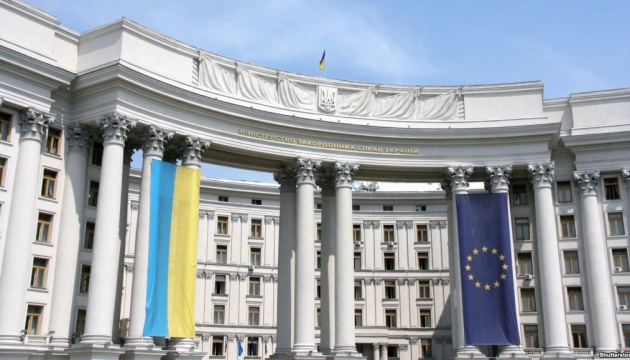 Ukraine calls on world to realize depth of threat from Russia
The Ukrainian Foreign Ministry has strongly condemned Russia's military aggression against Georgia in 2008 and stated that a fifth of the country is still under occupation because of the absence of the world's tough timely reaction to the Kremlin's crime.
"In the ninth anniversary of Russia's armed aggression against Georgia, during which hundreds of people were killed and tens of thousands were left homeless, Ukraine reaffirms its respect for the sovereignty and territorial integrity of Georgia within its internationally recognized borders and strongly condemns the actions of the Russian Federation as an aggressor state," reads a statement posted on the ministry's website.
The ministry noted that because of the absence of a tough timely and consolidated reaction of the international community to the Kremlin's crime in Georgia a fifth of the sovereign territory of this state is still under occupation, while Russia continues aggressive policy against other countries in Europe.
"Ukraine calls on the international community to finally realize the entire depth of a threat posed by Russia's aggressive policy to global security and to intensify joint efforts to restore the territorial integrity and sovereignty of states that became victims of Russian aggression," reads the statement.
op