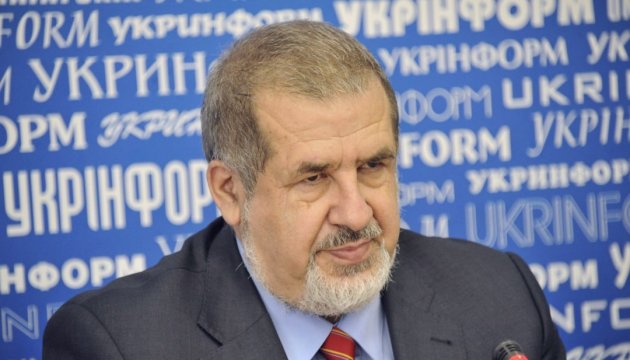 Chubarov: Idea of German politicians to freeze Crimea issue is inappropriate
Refat Chubarov, the member of the Parliament of Ukraine and the Chairman of the Mejlis of the Crimean Tatar People believes that Ukraine cannot postpone the issue of Crimea return.
Chubarov said this during a press conference at the Ukrinform news agency.
"The Ukrainian state cannot allow anyone to annihilate indigenous peoples on its territory, and, therefore, Crimea and the uncontrolled territory in eastern Ukraine should be in the same row, and we should simultaneously consider these issues," Chubarov said.
In his opinion, Ukrainian officials should have reacted to the proposals of German politicians to postpone this issue. "Our officials and top officials should have said that we cannot wait because Crimea is not just a territory and the Crimea residents are not just people who live there. Crimea is the native land of the indigenous people of Ukraine. If we postpone this issue for long term, Russia will do everything to annihilate these indigenous people," Chubarov said.
Recently, leader of German's Free Democratic Party Christian Lindner said that the issue of Crimea annexation should be frozen. Left Party chancellor candidate Sahra Wagenknecht shares his opinion.
ol