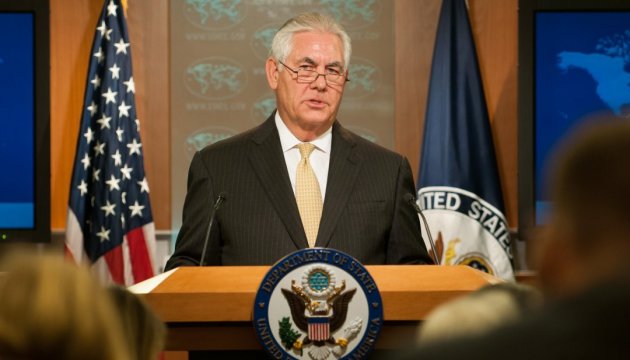 U.S. Secretary of State Tillerson: Russia willing to discuss Ukraine's issue
U.S. Secretary of State Rex Tillerson has said that Russia is showing "some willingness" to start talking about a resolution to the crisis in Ukraine.
Tillerson said this after meeting with Russian Foreign Minister Sergey Lavrov in Manila, Philippines, AP reports.
"Tillerson says the U.S. has been deliberate about coordinating with all the parties involved in the crisis [in eastern Ukraine]," the report says.
At the same time, the U.S. Secretary of State confirmed the existence of deep differences with Russia including on Ukraine.
Earlier it was reported that US Special Representative for Ukraine Negotiations Kurt Volker would visit Russia in the near future where he would meet with presidential aide Vladislav Surkov.
ol