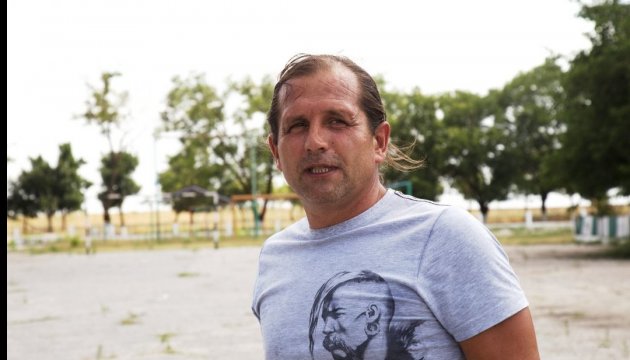 Crimean court sentences Ukrainian activist Balukh to almost 4 years in colony
August 4, the Razdolnensky District Court in the Russian-annexed Crimea sentenced Ukrainian activist Volodymyr Balukh to 3 years and 7 months in the general regime penal colony and fined him RUR 10,000.
Crimea.Reality portal reports this, referring to Crimean resident Mikhail Batrak who was present at the court hearing.
Volodymyr Balukh was found guilty of storing munitions and explosives.
The Russian Security Service (FSB) detained Balukh in the morning of December 8, 2016. According to his wife, FSB officers raided the houses of Balukh and his mother in the village of Serebrianka for four hours. Russian Security Service officers claimed they had found 90 cartridges and several TNT blocks in the attic of the Balukh's house.
The lawyers of Balukh and human rights activists, in turn, state that he is a victim of reprisals for his pro-Ukrainian stance as he had placed the Ukrainian flag in his courtyard.
ol