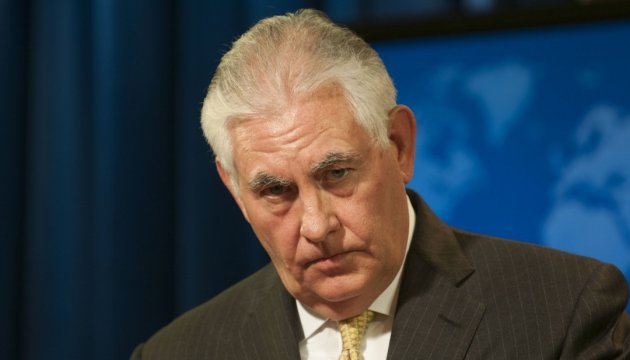 Tillerson: There are all signs Trump will sign bill on sanctions against Russia
U.S. President Donald Trump is planning to sign a bill on the introduction of new sanctions against Russia, U.S. Secretary of State Rex Tillerson has said.
He said at a briefing at the State Department that neither the president nor he was happy about the Congress's actions to put these sanctions in place and the way they did. However, despite this, there are all indications that Trump will sign that bill, according to The Washington Examiner.
"We were clear that we didn't think it was going to be helpful to our efforts, but that's the decision they made. They made it in an overwhelming way. I think the president accepts that and all indications are he will sign that bill," Tillerson said.
Earlier, Tillerson noted a very low level of relations between the United States and Russia and stressed that they could get even worse.
op