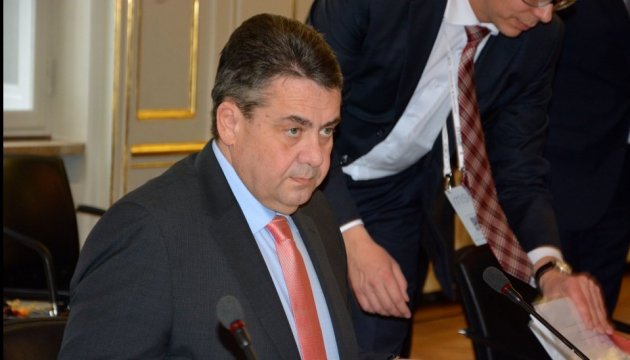 U.S. sanctions needed to overcome crisis in Ukraine - German Foreign Ministry
German Foreign Minister Sigmar Gabriel is maintaining contact with his U.S. counterpart Rex Tillerson on a new sanctions package that has been seriously criticized in Germany, according to a statement made by Gabriel on Tuesday.
"I am in close contact with Rex Tillerson," the minister said.
Berlin will use this opportunity to influence the White House decision and hopes that there is still time until U.S. President Donald Trump finally determines how he will strengthen sanctions against Russia. The law provides for consultations with Europeans before this can happen, Gabriel said.
The German vice chancellor stressed that Germany would clearly defend its point of view: "It's about overcoming the crisis in Ukraine and exerting political pressure with the help of sanctions against Moscow. This is possible only when we are united and act together."
"But we will defend ourselves against the America First industrial policy under the pretext of sanctions," the minister said.
Gabriel, a member of the Social Democratic Party of Germany, has repeatedly expressed concern over a new draft law by the United States and became the first German politician to publicly oppose the document.
Brigitte Zypries, who replaced Gabriel as economy minister, earlier urged "countermeasures" against the United States for anti-Russian sanctions.
op