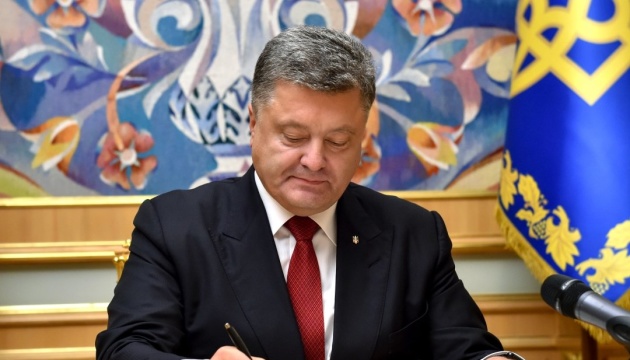 President signs law on Constitutional Court
President of Ukraine Petro Poroshenko has signed the Law of Ukraine "On the Constitutional Court."
This is reported by the press service of the Head of State.
According to President, the signed document is an integral part of the judiciary reform, aimed at ensuring the right of Ukrainian citizens to a fair trial.
Poroshenko mentioned there were two fundamental innovations in the law: absolutely transparent competitive selection of candidates for judges of the Constitutional Court and the possibility of any legal entity (except representatives of the state or local self-government bodies) or natural entity to file a complaint with the Constitutional Court.
The President stressed that the new law "substantially increases the level of protection of constitutional rights and freedoms of citizens."
ol