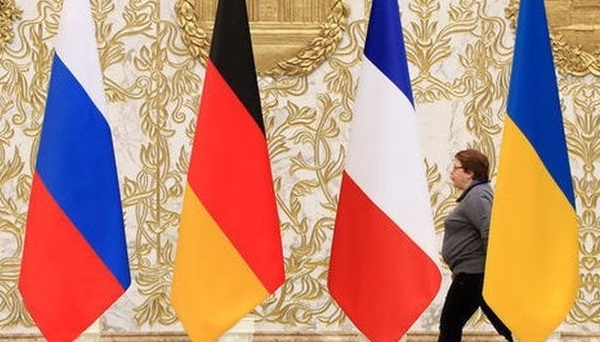 'Normandy Four' leaders to discuss Donbas conflict today
The leaders of the "Normandy Four" format countries will hold telephone talks on Monday to discuss settlement of the armed conflict in Donbas.
Ukrainian President Petro Poroshenko, German Chancellor Angela Merkel, French President Emmanuel Macron and Russian President Vladimir Putin will participate in the talks.
As Petro Poroshenko wrote on Facebook on Sunday, he will demand immediate and real observance of ceasefire regime in eastern Ukraine.
"I will demand immediate observance of ceasefire regime during the telephone talks in the Normandy format, which are scheduled for next week [July 24]. In case of non-fulfillment, sanctions against the Russian Federation should be strengthened in accordance with the recent decision of the G7 Summit," Poroshenko stressed.
ol