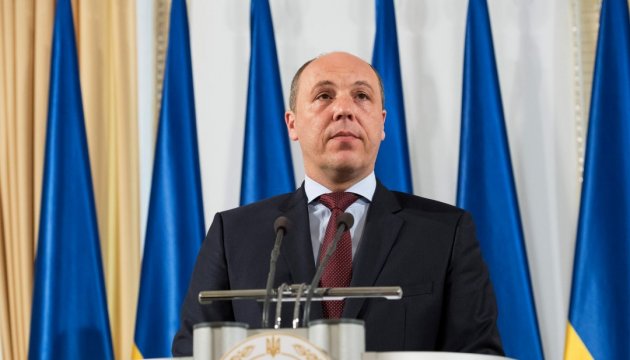 Parubiy closes sixth session of parliament
Verkhovna Rada Chairman Andriy Parubiy has closed the sixth session of the Ukrainian parliament, an Ukrinform correspondent has reported.
Ukraine's national anthem was played in the session hall. Parubiy told MPs that 65 plenary meetings had been held during the sixth session in parliament.
"A total of 165 laws were adopted over this period, 25 of them ratified, 38 laws were passed at first and second reading, and 186 resolutions and other acts were passed," Parubiy said.
He added that during the session MPs had endorsed important laws aimed at state building, national security, agricultural policy, ecology, information support, banking, humanitarian and social issues.
"It was at this session that on June 8 the Verkhovna Rada adopted a historic resolution to form the foreign-policy course of our state, which outlined Ukraine's membership of NATO as a priority," Parubiy said.
After his speech, he closed the sixth session of the Verkhovna Rada and said that the next meeting would be held on September 5.
op