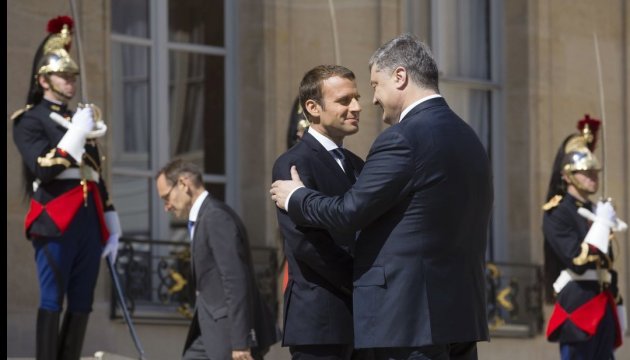 Poroshenko congratulates Macron on Bastille Day
Ukrainian President Petro Poroshenko has congratulated his French counterpart Emmanuel Macron on his country's national holiday - Bastille Day.
The head of state wrote about this on his Facebook page on Friday.
"I sincerely congratulate Emmanuel Macron, France and the French people on a national holiday - Bastille Day," Poroshenko wrote.
As reported, Bastille Day is a national holiday in France celebrated every year on July 14. In France, it is called La Fete Nationale (National Holiday), as well as le quatorze juillet (July 14). The celebration marks the anniversary of the storming of the Bastille on July 14, 1789.
op