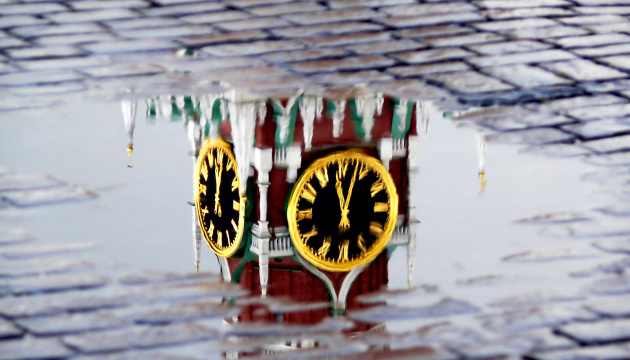 Poroshenko sees Russia as cynical and defiant aggressor, not mediator
Russia is a cynical and defiant aggressor, rather than a mediator in resolving the conflict in Donbas.
Ukrainian President Petro Poroshenko said this at a press conference after the 19th Ukraine-EU summit in Kyiv on Thursday, an Ukrinform correspondent reports.
"We also devoted a great part of the talks to the situation in Donbas and Crimea. We reaffirmed a common understanding of the nature of the current situation and the responsibility of the Russian Federation for its emergence and development. And it's obvious that Ukraine is an object of aggression, while Russia is an aggressor, rather than an intermediary in these positions. An arrogant and cynical aggressor," he said.
Poroshenko said that the brightest example of this was the EU decision to extend sanctions against Russia.
"Sanctions should remain in force until the reasons for their introduction are removed, namely until the full restoration of the sovereignty and territorial integrity of our state, including Crimea," Poroshenko said.
op