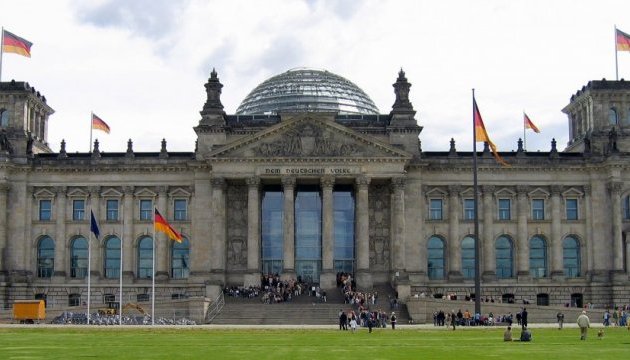 Bundestag deputy: Interest in Ukraine might be lost
Germany is actively supporting the reforms that were launched in Ukraine after Euromaidan protests, but the interest in Ukraine is falling because of a small number of positive news about their progress.
German Bundestag deputy Marieluise Beck said this at a press conference in Kyiv on Wednesday on the occasion of her visit to Ukraine for political negotiations, an Ukrinform correspondent reports.
"From the beginning of the Maidan, we have been standing side by side with the movement of reforms in Ukraine, and are very concerned that now we don't have enough positive news. Unfortunately, we have a decrease in interest in Germany regarding the subject of Ukraine," Beck said.
When asked whether this was due to the influence of Russian propaganda, she noted that, of course, it is also one of the reasons, because there is a fairly large community of Russian-speaking migrants in Germany who read and watch Russian media.
"But the central problem, in my opinion, is the desire of Germans to restore good friendly relations with Russia. There is a danger that Germans, because of Ukraine, which does not even bring reforms to the end, will not even want to endure the deterioration of relations with Russia," Beck said.
In this context, she noted that the German democratic system was very sensitive to the opinion of the population, and the deputies of all parties and factions in their constituencies often hear the question: "Why are you ready for such a conflict with Russia for the sake of Ukraine?" According to Beck, this is a reflection of quite prevailing sentiments in her country that Ukraine is a failed state.
"We are trying to withstand this opinion, because this is really a very threatening opinion. And this can be countered only if positive news come from Ukraine at least from time to time," the German deputy said.
She said that there was a huge threat that the interest in Ukraine could be lost. According to her, for example, the war in Syria is in the sight of Germans, but the fact that there are 1.5 million internally displaced persons in Ukraine remains beyond the attention of the German population.
op