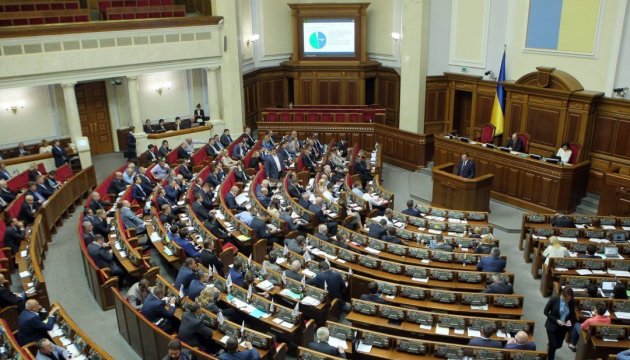 Ukrainian parliament strips Rozenblat, Poliakov, Dovhy of deputy immunity
The Verkhovna Rada, Ukraine's parliament, has supported a motion submitted by the Prosecutor General's Office on stripping MP Boryslav Rozenblat of deputy immunity.
A total of 296 lawmakers voted for such a decision on July 11, an Ukrinform correspondent reports.
As reported, on June 21, the prosecutor general tabled in the Verkhovna Rada a motion on granting consent to the prosecution, detention and arrest of two MPs - Maksym Poliakov and Boryslav Rozenblat.
Last week, the parliament's committee on rules of procedure considered these motions and decided that the motion on Poliakov was not well-grounded and that the motion on Rozenblat was well-founded.
On June 19, detectives of the National Anti-Corruption Bureau of Ukraine (NABU) detained seven people suspected of involvement in extortion and gaining unlawful benefits with the assistance of a foreign company in amber mining in Ukraine. According to investigators, Poliakov and Rozenblat, in order to obtain unlawful benefits, submitted bills to the Verkhovna Rada regarding the production of amber in the interests of a non-resident company. The deputies deny the charges. NABU reported that the total amount of a bribe exceeded 300,000 U.S. dollars.
Earlier, the parliament gave consent to the prosecution of Poliakov, but refused to agree to his detention and arrest.
In addition, lawmakers supported a motion by the Prosecutor General's Office on stripping former Kyiv City Council Secretary Oles Dovhy of deputy immunity.
op