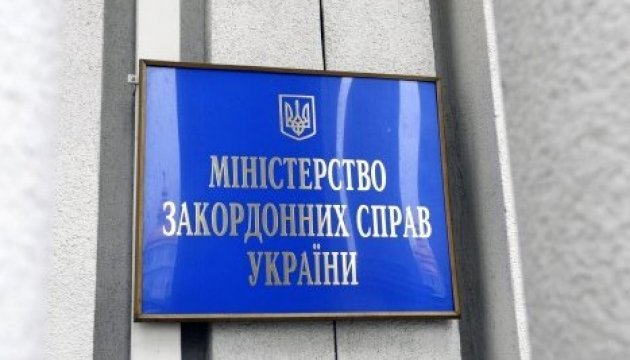 Ukraine surprised by charges from Russia regarding 'blockade' of Transnistria
The Ukrainian Foreign Ministry is surprised by unfounded accusations made by the State Duma of Russia against Ukraine and Moldova regarding the alleged blockade of the Transnistrian region of Moldova, according to a statement posted on the ministry's website.
"The Ministry of Foreign Affairs of Ukraine is surprised by a statement made by the State Duma of the Federal Assembly of the Russian Federation on July 7, which contained unfounded accusations against the Ukrainian and Moldovan sides, in particular, regarding the alleged blockade of the Transnistrian region of the Republic of Moldova," reads the statement.
According to the ministry, in fact, the Transnistrian region of Moldova enjoys all advantages of the regime of the CIS free trade zone and the free trade area between Moldova and the European Union. In particular, exports of products produced in Transnistria to Ukraine increased from $51 million in 2015 to $61 million in 2016 and continues to grow this year.
According to the statement, another example of the open manipulation is accusations made by the Russian side of allegedly delaying the next round of negotiations in the 5+2 format, because the Tiraspol administration rejected the recent proposal for the organization of the Bavarian conference, where it was planned to discuss the future agenda of talks and terms of holding them.
The ministry said that Ukraine's position lied in the need for a peaceful settlement on the basis of the fundamental principles of international law, in particular, respect for the sovereignty, territorial integrity and inviolability of borders.
"This fully concerns the Transnistrian settlement process," the ministry said.
Finally, the Ukrainian Foreign Ministry urged Russia to stop destructive actions and finally render effective assistance to the negotiation process in the 5+2 format in the interests of the population of both banks of the Dniester River, including by observing the commitments assumed by Moscow at the Istanbul Summit of the OSCE in 1999 and withdrawing its troops from the Transnistrian region of Moldova.
op