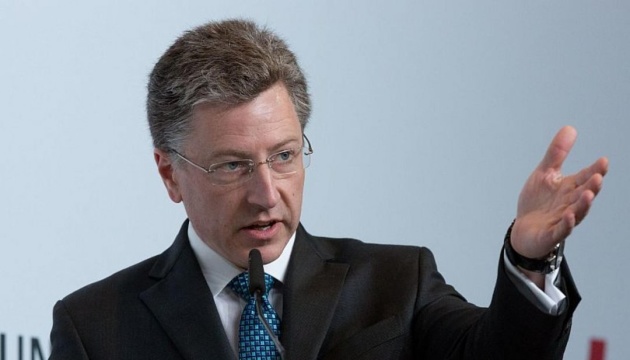 Ukraine sees Volker's appointment as positive signal from United States
United States Special Representative for Ukraine Kurt Volker is well informed and understands the situation in Ukraine, in particular, in Donbas.
Oleksandr Motsyk, a diplomat and a member of the political subgroup at the talks in Minsk, said this live on Radio Liberty on Monday.
Therefore, according to him, Volker's appointment is a positive signal for Ukraine from the United States.
"We are well acquainted with him. I met him more than once, informed him of the situation in eastern Ukraine and that this is not a 'civil war,' but an external aggression on the part of Russia. And he is very familiar with all the details of the events that are taking place in and around Ukraine. This is a good signal - his appointment to this post," Motsyk said.
The diplomat added that the appointment of the former U.S. ambassador to NATO as a special representative for Ukraine was a desire of the U.S. administration to give a new impetus to the negotiation process in Minsk.
On July 9, U.S. Secretary of State Rex Tillerson said during his visit to Ukraine that the U.S. side was disappointed with the lack of progress in the Minsk negotiation process. He added that the U.S. side hoped for more active talks after Volker's appointment.
Last week, Volker was appointed U.S. special representative for the settlement in eastern Ukraine. The U.S. Department of State reported that Volker would coordinate "all State Department efforts to bring a resolution to the conflict created when Russia invaded Crimea and later eastern Ukraine." Volker's appointment was announced shortly before a meeting between U.S. President Donald Trump and his Russian counterpart Vladimir Putin as part of the G20 summit in Hamburg on July 7.
op