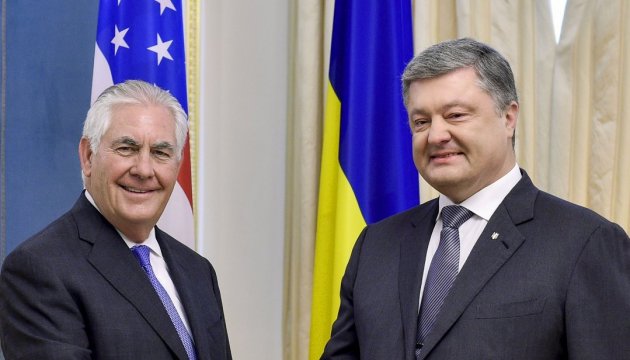 Poroshenko calls talks with Tillerson effective
Ukrainian President Petro Poroshenko has noted the effectiveness of talks with U.S. Secretary of State Rex Tillerson.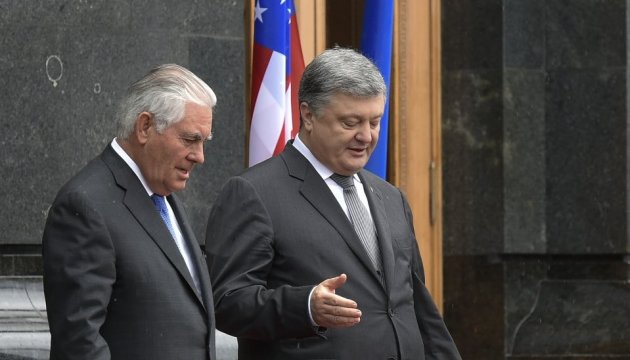 He said this to journalists after talks with Tillerson on Sunday.
The head of state also posted on Facebook an online broadcast of his conversation with the media that took place at the Presidential Administration.
"I'm very grateful for these very effective talks that we held in Washington and today in Kyiv. I'm also grateful for this symbolic and timely visit to Kyiv today. After the talks in Hamburg at the G20 summit we were informed today in detail about what was discussed, and we agreed on our further actions," Poroshenko said.
He also said that the Ukrainian issue had been discussed at a meeting between the presidents of the United States and Russia as part of the summit in Hamburg - "the situation in Donbas and what has to be done with Russia's behaviour due to its failure to observe the Minsk agreements and implement clear and direct steps on the de-occupation of Ukraine and bringing peace to Ukrainian land."